February 2001
February 4 - February 11 - February 18 - February 25
---

TASHI
February 4, 2001
Luck ad libitum
Listen
In the mountains of Tibet, tashi means "good fortune." It also means, "appropriate to the moment." Both translations apply this week on Saint Paul Sunday when it's our good fortune to hear the ensemble TASHI. Since 1973, these five remarkable artists have devoted themselves, in the words of clarinetist Richard Stotlzman, "to playing the music that we love with a joyful spirit but also with an eye to winning over new audiences and breaking down old barriers of what chamber music is supposed to be."
We'll hear a vivid palette of music by 20th-century composers and the final two movements of Mozart's famed clarinet quintet, one of the loveliest works in all classical music. In the words of violinist Ida Kavafian, "TASHI plays new music as if it were old, and old music as if it were new."
William Thomas McKinley: Scenes from Childhood
Lullaby
Marbles
Charles Wuorinen: Divertimento
Toru Takemitsu: Entre-temps
Wolfgang Amadeus Mozart: Clarinet Quintet in A major, "Stadler's Quintet"
III. Menuetto
IV. Allegretto con Variazioni
Read A Taste of TASHI to try their favorite recipes.
---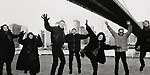 REBEL
February 11, 2001
Italian Inspiration
Listen
The irresistible originality and charm of Italian music, whether openly embraced or officially banned, left an enduring impression on composers throughout 17th- and 18th-century Europe. This week on Saint Paul Sunday, the acclaimed ensemble REBEL joins Bill McGlaughlin to explore this remarkable influence as it was variously revealed by Vivaldi, Telemann, Purcell, and others. "Sophisticated and beguiling..." -The New York Times
Antonio Vivaldi: Concerto in a minor, R 108
Georg Phillipp Telemann: Sonata Discordato in A
Henry Purcell: Sonata Sesta 'Chacony' in g minor, Z 807
Alessandro Scarlatti: Sonata Settima in D major
Francesco Mancini: Sonata Sesta in d minor
---

Emerson String Quartet
February 18, 2001
Breaking Down Silence
Listen
Few composers have expressed the chaos, exuberance, and pathos of modern life as forcefully as Dmitri Shostakovich (1906-1975). Now that two decades have passed since his death, the complex impact of the pressures he negotiated as both an artist and a Soviet citizen -- Bolshevism, Hitler's invasion, Stalin's Great Terror, and the bureaucratic absolutism of the ensuing Cold War -- is undergoing fresh debate and assessment. Whatever new conclusions may emerge about his life, certainly his music now strikes us with an unmistakable familiarity: we experience it as music of our own time.
This week on Saint Paul Sunday, host Bill McGlaughlin welcomes the acclaimed Emerson String Quartet for a program devoted Shostakovich's string quartet cycle. The string quartet form allowed the composer a measure of freedom from official scrutiny and the exploratory license to voice the extremes of an imagination that was by turns earthy, energetic, tormented, and, in its later years, beyond the reach of other means of articulation.
Dmitri Shostakovich: Quartet No. 2 in A, Op. 68-I. Overture
Dmitri Shostakovich: Quartet No. 4 in D, Op. 83-IV. Allegretto
Dmitri Shostakovich: Quartet No. 13 in Bb minor, Op. 138
Read Shostakovich: Breaking Down Silence
More about the Emerson String Quartet - Musician discography - Musician Web site
---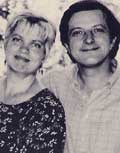 Jorja Fleezanis, violin; Cyril Huvé, fortepiano
February 25, 2001
Harmony of the Spheres
Listen
The musical sound-world in which Ludwig van Beethoven lived and composed might surprise us today with its intimacy and transparency. This week on Saint Paul Sunday, two extraordinary artists, violinist Jorja Fleezanis and fortepianist Cyril Huvé, bring that world alive for us on instruments Beethoven would have known in his own day, restoring a long-lost and often breathtaking clarity to three of his sonatas.
Ludwig van Beethoven: Sonata No. 4 in a minor, Op. 23
-I. Presto
-II. Andante scherzoso, piu Allegretto
Ludwig van Beethoven: Sonata No. 7 in c minor, Op. 30, No. 2
-I. Allegro con brio
Ludwig van Beethoven: Sonata No. 10 in G major, Op. 96
Read an interview with Jorja Fleezanis and the celebrated music writer Michael Steinberg.
Musician discography
Audio from previous shows is archived in the program catalog. Go to the catalog to listen to previous shows.