Previous: Beethoven's Early Period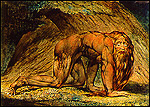 --Art--
BEETHOVEN'S MIDDLE PERIOD
1803
Birth of French composer Berlioz.
Louisiana Purchase
Lewis and Clark begin expedition to search for Northwest passage.
1804
Napoleon Bonaparte declares himself Emperor of Europe.
Beethoven is infuriated by his hero's betrayal of democracy, rips off and burns the title page of his "Bonaparte Symphony." His new title is "Eroica," "in memory of a hero."
1805
Beethoven's first three middle string quartets (Op. 59, Razumovsky) are published. Beethoven's Eroica (Third) Symphony first performed.
1807
Birth of American poet Henry Wadsworth Longfellow.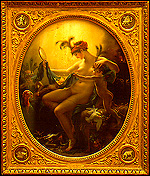 --Art--
1808
Beethoven's Fifth and Sixth (Pastoral) Symphonies premiere on one program.
1809
Birth of American president Abraham Lincoln, English naturalist Charles
Darwin, and German composer Felix Mendelssohn-Bartholdy.
Beethoven's Harp Quartet (Op. 74) - the fourth of the middle quartets - published.
1810
Birth of Polish/French pianist and composer Frédéric Chopin, German composer, and critic Robert Schumann.
Beethoven's Serioso Quartet (Op. 95) - the fifth of the middle quartets - published.
1811
Birth of Hungarian composer and piano virtuoso Franz Liszt.
Beethoven's Emperor piano concerto first performed.
1812
Birth of English novelist Charles Dickens.
The U.S. declares war on Britain.
Napoleon retreats from Moscow.
Fairy tales published by The Brothers Grimm.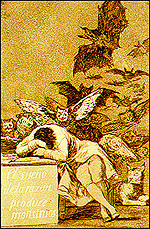 --Art--
Next: Beethoven's Late Period